Dental Bridges
At Sudbury Dental Group, dentists use dental bridges to fill gaps from missing teeth to restore smiles for our Sudbury patients.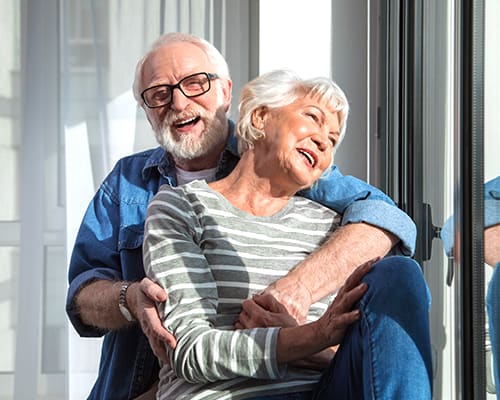 What is a Dental Bridge?
A dental bridge is a natural-looking tooth replacement that can replace one missing tooth or a section of missing teeth.
The bridge will be permanently bonded to dental implants, existing natural teeth, or dental crowns that your dentist has placed on either side of the gap in your teeth.
This fixed dental restoration is made from one or more artificial teeth that attach to teeth on both sides of the gap. 'bridging' the space and alleviating discomfort in your jaw, pain when chewing, or other issues caused when a tooth is missing.
How Bridges Work
When you have lost a tooth or a gap between your teeth causes your other teeth to loosen, a dental bridge connects them together, bringing form and function back to your smile. A bridge consists of one or more artificial teeth and adheres to teeth on either side of the gap to fill the space.
Custom-made bridges fit your mouth precisely and help to restore the bite between your teeth. They keep your other teeth from shifting, preventing further issues such as gum disease.
The Bridge Procedure
To place a dental bridge, your dentist will first take imprints and measurements of your mouth to ensure your custom-made piece will fit properly. If your teeth are loose, temporary crowns may be placed to protect them while the bridge is created. 
The temporary crowns will be removed during the bridge procedure and cement will be applied to hold the bridge in place. It will be permanently bonded to your existing natural teeth, crowns or implants.