Laser Treatment
At Sudbury Dental Group, dentists perform laser frenectomies for our Sudbury patients.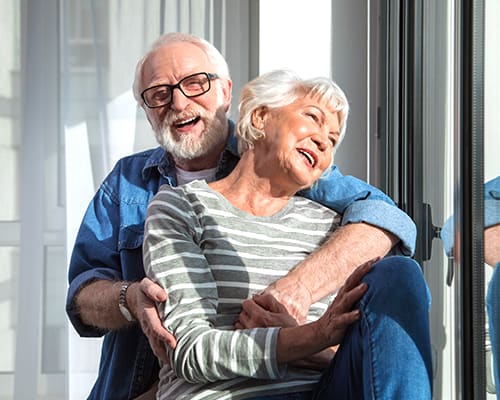 What is a Laser Frenectomy?
During a frenectomy, our dentists surgically remove a frenum (a small flap of skin) inside the mouth. 
Babies, children and adults with a frenum may find their oral function restricted if the frenum is too tight or short, or limits movement in the mouth. This is commonly referred to as tongue-tied, lip-tied, or cheek-tied.
The laser frenectomy procedure is normally simple, safe, and fast-healing. It's completed with a soft tissue laser, which vaporizes the tissue with little discomfort for the patient. Because lasers sterilize on point of contact, there is less risk of infection.
Infant Frenectomy
Newborns can develop tongue ties, which can impact their feeding efficiency. This can result in slow weight gain or even weight loss for your baby.
At Sudbury Dental Group, we can perform a laser frenectomy on your infant to correct issues caused by the frenulum, with minimal pain and risk of infection.
The Laser Frenectomy Procedure
A laser frenectomy entails releasing pressure on the frenulum, a flap of connective tissue situated beneath the tum or upper lip.
If the frenulum is causing lip-tie, cheek-tie or tongue-tie, this can lead to digestive issues, dental spacing problems, speech difficulties, and more. 
Where usually the tight frenulum would be cut with dental scissors, we use a laser to eliminate the need for local anesthetic, as minimal pain or discomfort should be experienced. 
By precisely vaporizing the frenulum with a laser, we avoid high-risk complications and excessive bleeding and reduce the risk of infection post-surgery.
Post-surgery, your dentist may recommend oral exercises to help with healing.
Benefits of a Laser Frenectomy
There are many benefits of having a frenectomy performed with a laser, including:
Short treatment time (typically one to two minutes)
Minimal discomfort or pain during the procedure
Minimally invasive procedure
No need for sutures
No need for dental sedation or general anesthesia
Quick healing and recovery
Minimal chance for re-attachment
This procedure is performed in our dental office. If you are interested in learning more about laser treatment for frenectomies, contact us today.